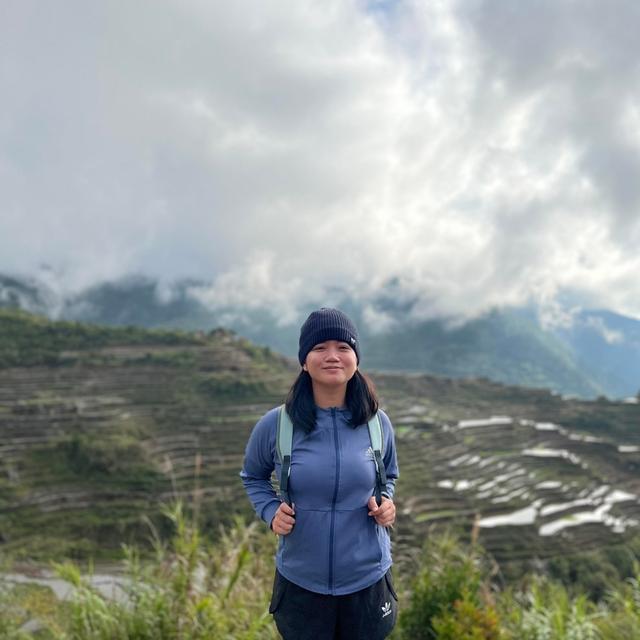 Dear Future Host Family,
Hello! I am a Filipina looking for the first family match to welcome me to be part of the family. I've longed to be an Au Pair and am ready to be one soon.
I am 25 years old, single, and have no child. I graduated with Bachelor's Degree in Business Administration. My experiences include being a Data Entry Analyst in a contact center and Project Management Assistant in the shipping and logistics industry. I am excellent and can communicate in English and am comfortable being with foreign nationality.
I can cook simple meals, and do household chores. I am an independent, adventurous, and hardworking person. I am a pet lover. I love hiking, trekking, and camping as a hobby. I am also into arts and crafts which I can share with the family, especially the kids' activities. I am not a peaky eater and I am in good health condition.
I love interacting and engaging with kids. I have a 5-year-old niece whom I love and adore and other cousins ages 3 to 11 years old that I have taken care of since they were newborn babies. I've watched my niece and cousins grow up since birth. I have experienced feeding, cleaning, and playing with them. I grew up with a big extended family, and I've always been a one-call-away babysitter in the family.
I am blessed to have a loving and caring family of four. I have an elder brother and our parents already working abroad since we were kids to provide for our needs. Growing up, I have always been an independent and responsible person, at a young age I already learned to do household chores. I have been raised to be respectful and polite.
At the age of 25, I realized that I needed to come out of my comfort zone and discover what's more in life by exploring. Meeting new people and being with a warm, loving, and caring host family that I will be with on my journey as an Au Pair. A family that will help me grow and create some great memories to look back in the future. 
I am highly interested in becoming an Au Pair for your family. My reason for the cultural exchange program is not only to learn and experience your culture and language but most importantly to help you, as my host family, with your needs and become an Au Pair whom you can trust and be comfortable living without any worries. I may not have any professional experience being an Au Pair now but I'll make sure to try my very best to help you, my future host family.
I am looking forward to meeting your family soon.
Best regards from the Philippines,
Queenie