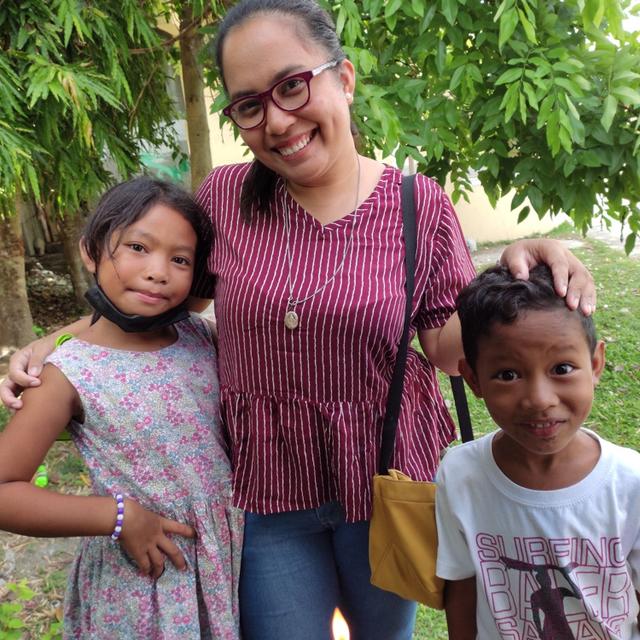 Dear family,
You can call me "Cez" for short. I am the eldest in the brood of eight, my parents are Ramil and Glenda. My father is a farmer and my mother serves as a Barangay Police in our community. I came from the province of San Narciso, Quezon Philippines and currently working as a government employee here in Alabang, Muntinlupa City Philippines as an Adoption Social Worker, specifically in handling inter-country adoption cases and local prospective adoptive parents cases.
At 10 yrs old, I started to work as a house helper for me to be able to attend school, I am in-charge in doing the household chores and feeding the animals and in return, I can attend school with free food and shelter. Although my employer is a relative, it is hard for me. At a young age, I realized how our family is lacking in different aspect in life, thus, I promise to finish my education to help them, whatever it takes...
To cut the long story short, by the grace of God and help of other people, I was able to finish my Bachelor's Degree in Social Work. I must say that life is never easy for me, but I conquer the challenges and became the person who I am today; strong, open-minded, dedicated and sensitive to the needs of others.
Personally, I love travelling. Since I started to work in 2016, while helping the family little by little, I also made sure that I can travel, thus, I am always a joiner in different travel groups. As a joiner, I was able to socialized with different kinds of people; character, age, gender and status, at the same time I was able to enjoy the beauty of nature.
Working overseas is a dream for me, I am excited and nervous at the same time. Excited because of the opportunities ahead of me, and nervous because, once again, I am going out of my comfort zone.
If given a chance to work with YOU, rest assured that our working relationship will be meaningful because of our shared values and experiences, moreover, I can promise to take care of your child/ren and family with utmost sincerity and respect as much as I have with my biological family.
God Bless and thank you.
Sincerely,
Ma. Cezare