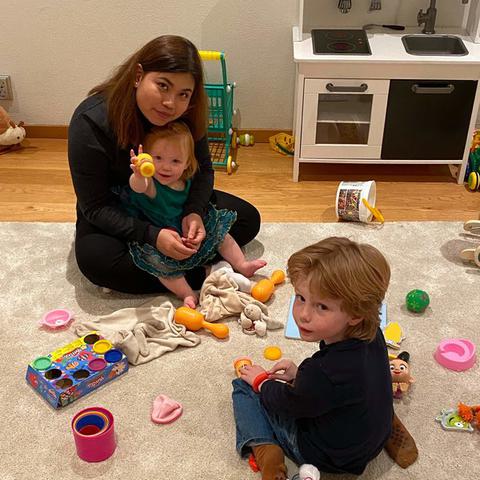 Dear family
My name is Chonticha
I'm 24 years old I'm currently working as an au pair in Sweden right now my visa will expire in 1st August 2020
I'm looking for host family in EU County before my visa expires
Hopefully I will get your contact as soon as possible and I'm looking forward to be a part of your family
My personality: I am hard working, calm, friendly,funny, and simply, have full of responsibility, very flexible, have a good heart, warm
and I am positive person
My hobbies : watch football matches, listen to music, learning the language and history stories study.
Experience abroad: in 2018 I have visited Sweden before with tourist visa and in 2019 I came to Sweden to be an au pair here it was so amazing for me to take care of the kid, meeting new friends from around the world, try to speak on many different languages, live in abroad and trying to figure out on the different situation.
My Education : I graduated from high school and I have Certificate of Pharmacy technician Program And patient care I worked as a pharmacy technician in pharmacy when I was in Thailand
I have worked with the children's before as kids hospital and my old boss in the pharmacy they also have a 2 kids I helped them to take care of the kids such as a shower for them ( sometimes) make food to them ( sometimes) play with them and teaching them with the homework ( but I'm not work with them as a nanny I just want to help them.
Now I'm working as an au pair in Gothenburg i take care of the small kids cleaning, cooking, housework, laundry and etc. And I have a baby sitter part time job when I have a free time
My experience with kids
I have almost 2 years of experience with the kids and the kids with spacial needs before
I can tell you more about myself later,
Best regards
Chonticha