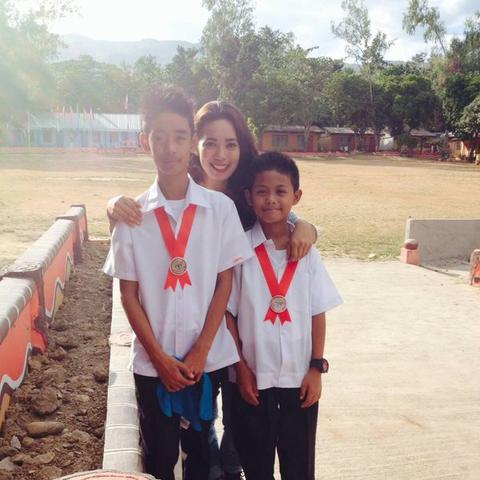 Dear Future Host Family,
My name is Sydney, a 27 year old Filipina dreaming to experience the life in Europe, and through this program I believe that this dream will turn into reality.
When it comes to childcare, as the eldest daughter, I have helped my parents look after my siblings when they were young. I took care of them when mom is doing the household chores, I sent and fetched them to school, helped them with their home works and playing with them on a daily basis. I also taught them good manners; to respect and love our parents unconditionally. Now that they are all grown up, I am very happy and proud to see them applying all the good things I taught them. I take pleasure in the simple things of life, I enjoy being outdoors and go for walks, visiting places I never been to and I sincerely enjoy spending time with children.
If I will become your au pair, as the new member of the family I am excited to be their eldest sister. I will take care of them by helping in their morning routines, accompanying to school, prepare meals, helping with homework and of course playing with them. I can teach my future siblings to ride in a bicycle, we can do indoor camping, artworks, swimming and a lot of enjoyable activity that will take their boredom away. I can do light house works such as cleaning up the children's room, vacuum cleaning, ironing, ,laundry, doing the dishes, keeping the kitchen clean, cooking (simple meals), walk a dog and throw out the garbage.
I would be happy to have the opportunity to speak with you; to answer whatever questions you may have about me or my childcare experiences; to learn more about your family; your interests and to know more about what you expect from the Au pair arrangement.
Thank you very much for your interest in my application!
I look forward to hearing from you.
Sincerely Yours,
Sydney