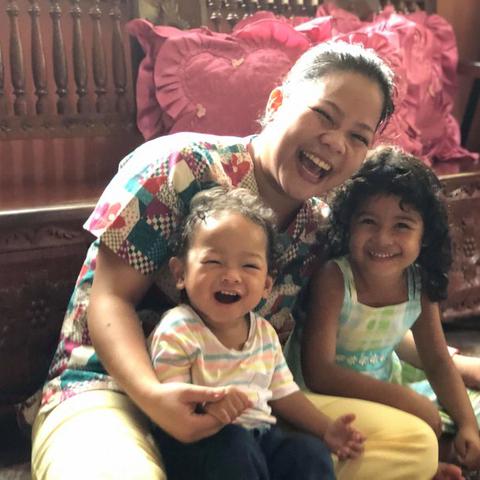 Dear Host Family,
My name is Jacquilyn, single and 25 years old. I am warm, happy, easy going, dedicated and knowledgeable individual who is helpful, honest & kind. My father is a farmer and my mother is a full time housewife. I have an elder brother who worked as a caregiver. I grew up in a place that surrounded by mountains, waterfalls and rivers.
I am presently employed to a lovely family with two active kids. The kids are great. Healthy. Love to laugh. My tasks include take the older kid to kindergarten, pick her up, run through some school work with her and help out with house cleaning, preparing breakfast & clearing up after breakfast, pack lunches, dishwashing, washing clothes, sorting the laundry, keep things tidy and organize, cooking dinner, looking after the kids when they are at home until the parents arrive from work, reading and writing with kids, taking the kids to the park and playing. Taking care of an adorable dog. Help babysitting in the evening when the parents need to go out to church or cafe meetings or even go on a date together. I have every Sunday off to rest at home or go away or meet with friends or go to church.
I have so many goals in life and I believe that being part of Au pair will help and let me enjoy my first job abroad. I think Au pair is a total package because you will have the chance to work while enjoying taking care of the kids and help your family. I also want to learn your culture at the same time language for better communication. Being Au pair will help me gain more experience and knowing that you will live with your family excites me. This will be an unforgettable journey of my life if ever.
Once I am done with my au pair contract, I want to build my own small business for my future.
I hope you will let me be part of your family. I´m available for Skype interview.
I look forward to hearing from you.
Best Regards,
Jacquilyn