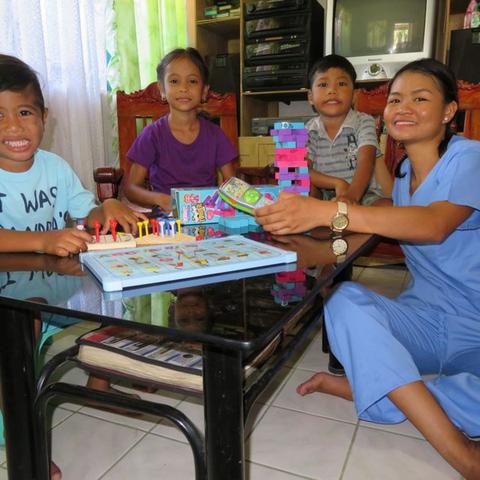 Dear Host Family,
I am already very excited about getting to know you. But, first of all, I would like to introduce myself to you.
My name is May Joy. 23-year-old female. Never been married. No children. I have a good level of education. I would describe myself as a flexible, loving, trustworthy, reliable, patient and love kids and animals. Living with me is really easy. I do respect that the house is your house and that I have follow your house rules.
I am currently employed to a family of six, parents with four kids ages 1, 4, 5, 6 years old, and one dog. Everyday my tasks start with breakfast and ready the kids for school/day care. Drop off and pick up kids to and from school/daycare in the mornings and afternoons. When I go back home, I will walk the dog, clean different parts of the house such as bedrooms, bathrooms, the kitchen, dining area, living room. Also change bed sheets, curtains and clean carpets and countertops. Buying groceries.
I play and take care of the kids when they are at home. Help in their homework and school projects. I cook dinner for the family. Setting/clearing table. Sweeping after meals are complete. Before bed assist the kids in showers and wear them in pajamas. Help kids to grow, be happy, develop with activities such as thinking of games, dancing, playing at park. Sort clothing and other articles, load washing machines, and iron and fold dried items.
I am confident that I can provide excellent childcare and overall household help to your family.
I would be happy living with your family, and I cannot wait to see you all.
Thank you for your consideration. I am looking forward to talking to you.
Yours sincerely,
May Joy