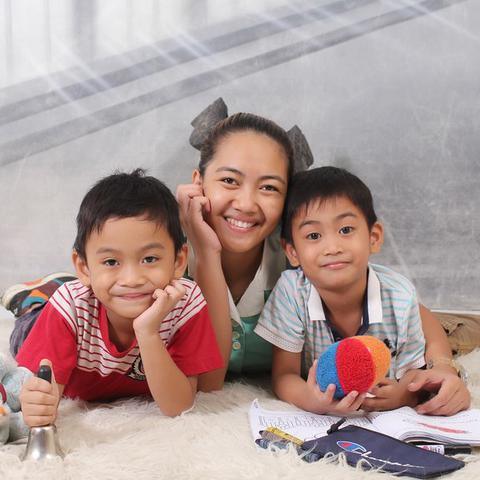 Dear Sir and Ma'am,
Hi. I am Kimberlyn H. I am 21 years old. I finished Bachelor of Science in Hotel and Restaurant Management. My family consists of five members. I am open-minded, industrious, flexible and friendly person. I enjoy keeping a house always clean. I feel good when I am taking good care of kids. I love animals especially dogs. During my spare times, I love cooking Ilocano dishes like pakbet, bulanglang and dinengdeng, bake vanilla cake, chocolate cake, chocolate chip cookies, pandesal and cinnamon rolls, playing with kids and organizing my room.
I have extensive knowledge, skills and experience in taking care of kids and doing household chores because I am the one taking care of my younger siblings because my mother is working abroad and I am also the one who do the household chores in our house because my father is working as a tricycle driver.
In regards with my work experience, I am a domestic worker here in the Philippines. I started working from July 15, 2017 up to the present time. My daily routine are cleaning inside the house, sweeping outside the house, buy food in the wet market, cook meal and rice for the whole day, set up the table when it is time to eat, clean up the table after eating time, dishwashing, putting the trash out and washing and ironing clothes, look after two boys with the ages of 6 and 5 years old, feeding them, bathing them, changing their clothes, bring them to kindergarten and bring them home after school classes, help them in their homework, teach them in coloring books and playing with them and with their toys, give food and water to their dog and pet her.
I am eager to be an aupair because I want to experience European way of life, I want to learn another language and be exposed in a different culture and especially, I want to extend my help to a family who needs assistance in their house and with their kids.
Hope we can talk further about the aupair position in your family.
Sincerely Yours,
Kimberlyn H.