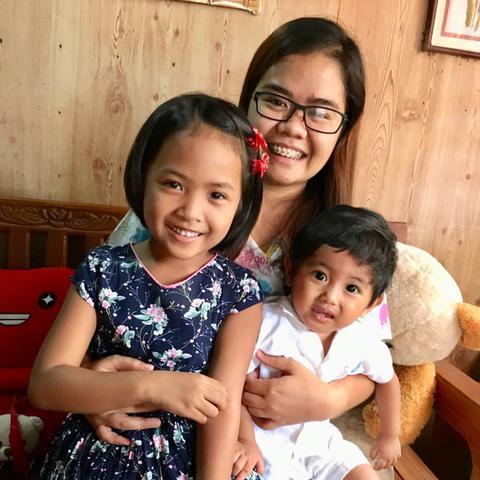 Dearest Host Family,
I am Czarina Rose, 26 years of age, single and without kids. I am from Isabela, Philippines, a very nice place and with hospitable and friendly people. I have a religious family consisting of five members: my father is a nurse, my mother is a housewife, I am the eldest child and I have one sister and one brother. I studied Pharmacy Aide at Medical Colleges of Northern Philippines. I am kind, easy to be with, patient, humble and nice woman. My hobbies are playing instruments like flute, piano and violin. I am a pet lover. I have Standard First Aid Training and CPR Training. I love cooking food like tinola, chopseuy, adobo. I know how to bake cheesecake, banana, chocolate and mocha bread and cheese and chocolate cupcake.
I am working as a domestic helper starting April 13, 2015 until now. Both of my employers are working full time so I am the one performing all of the house tasks like grocery shopping, cleaning the entire house, preparing food, setting up the table, washing the plates, washing dirty clothes, ironing clothes and making up bed and also taking good care of two precious children: Mariel is 5 years of age and Felix is 1 year and 5 months, I am feeding them, taking them a bath, changing clothes, putting new diapers, wash and make new milk bottles, babysitting, play with their toys, sing nursery rhymes and storytelling to them. They have two dogs, both Shih Tzu named Moshi is the white dog and Loki is the black dog, I like petting them and giving them dog food and water.
I decided to become an aupair in Europe because I want to help a host family who needs an assistance in their everyday living in terms of household chores and taking care of their kid/s. at the same time, I can have the opportunity to explore their country, see their way of living, learn how to understand and speak their language and experience their culture firsthand.
I hope you will give me a chance to be part of your family.
Sincerely Yours,
Czarina Rose