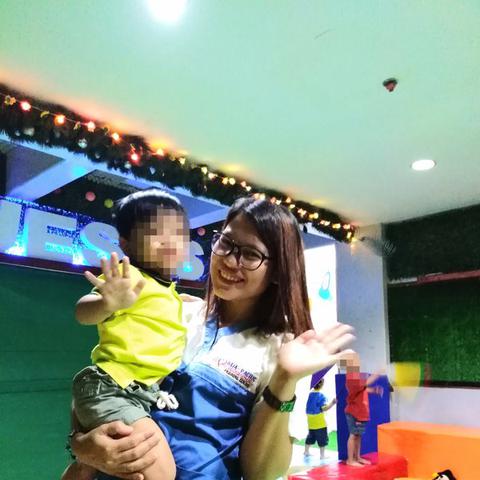 Dear Host Family,
Hi! My name is Cecille and I am 28 years old from the Philippines. I am currently living in Metro Manila for more than 11 years, I took my studies here in college and eventually had work here for more than 7 years. Though I work my whole life in the office and I love it, I have so much passion in taking care of children especially when I volunteered as a caregiver in Baby Land a Christian Ministry to watch and take care children ages 1 to 12 years old when their parents attended their service. I really love and enjoyed my days as a volunteer as I feel closer to GOD through children. It brings so much happiness to me. I was responsible for entertaining children and we had so much fun playing. I love reading them books, story telling and many more games.
when I was younger, I was baby sitting my younger siblings, helping them with their homeworks. I also helped my mom in our daily house chores which I learned and thankful for because I have applied it today to become a strong and independent woman.
Last year, I took a vocational course(caregiver course) for elderly and child care. And I had passed the training's and now a Certified Basic Life Support and First Aid Provider.
In my spare time, I love to read books especially English novels and motivational books. I also love listening to music, singing and dancing sometimes. I'm quite good at cooking too. My favorite food is Adobo which is very known in the Philippines and I love to share it with you our culture and traditions. I also love to know more about your culture and traditions as well. I would love to become your next Au pair and I am prepared and I am well aware of the fact that being like a big sister for your children comes along with responsibilities. My calm and patient personally will help me to master more difficult situation. Living with me is really easy as I do respect you and your house rules.
Thank you for reading my letter.
Sincerely,
Cecille