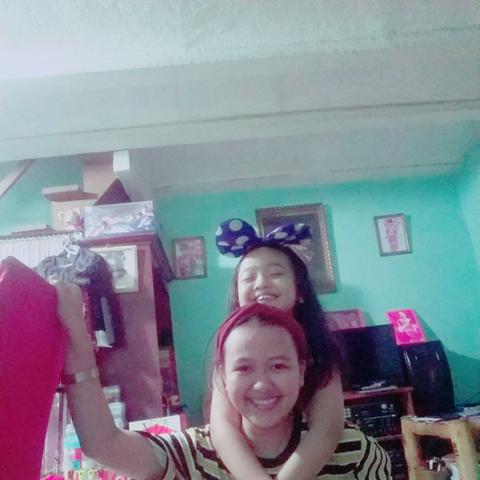 Dear Host Family,
I'm Shiela,24,Filipina.I'm enthusiastic,friendly,independent,caring,well-mannered & competent Au Pair w/ a positive outlook,a calm attitude,an adventurous woman who is very much interested to be part of your family & take responsibilty for the safety & development of your children.
I'm a Private Tutor & love to inspire children to learn.I love kids at any age so much.I took care of my brothers & cousins.I love babysitting,play,read stories w/ them.Playing & learning w/ them gives me so much fulfillment,very exciting!I'm really fond & patient. So just like what I did to my brothers & cousins,I can also do the same w/ your kids.I can take care & take them a bath,help in eating,bring & pick up them at school,play/go to park,read stories,put them in bed,have an art activities,etc.I will treat them as my own siblings/even my own kids & give a hand to all things concerning them.I'm sure I was born for this.
It's also a pleasure for me to help you in household chores like tidying,washing/laundry duties,iron clothes,grocery shopping,etc.I'm flexible so I'm always ready to give an extra help whenever and wherever you need me.I can also cook & very excited to share some Filipino dishes to you.Will make sure to make your time easier & won't give you any problem.Infact,you will have more time to spend w/ your personal schedules,bond w/ friends,have an awesome family date,etc.I will also give proper courtesy to your house rules so that we can have a harmonious relationship as a family.
Living w/ you is my greatest dream,learn different languages & cultures,ofcourse having friends & a new family.I'm always available for interview.I'm very excited about getting to know you,share interesting stories & hope you too.I have a strong enthusiasm to know about the tasks you will be giving to me & your anticipations to me as your Au pair.We might not be a family by blood but we can be a family by heart.Can't wait to meet you!Praying you would consider me.
Love,
Lala