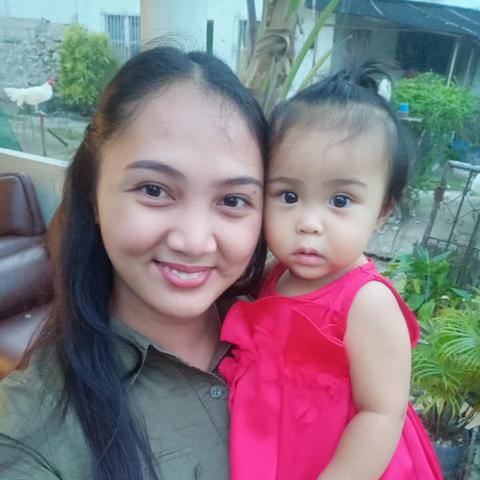 Dear Host Family,
             My name is Natalie Intia , but my family and close friends used to call me Nat.I am 25 years of age. I finished Bachelor of Science in Nursing at University of Bohol College.
            I grew up in a simple yet big Family with 5 siblings, where i learned how to do household chores and most especially taking care of my younger brother and sisters. I am the second child in the family. We are very close from each other and love spending time together in the kitchen making some filipino dishes while sharing jokes.
I am very hardworking, honest and generous person. I love outdoors activities such as biking, hiking, swimming and trekking. During my free time i really love reading books or cooking filipino dishes which is one of my favorite past time and making sweet desserts. Aside from that I do love spending time with my friends.
Currently, i am enjoying taking care of my niece. She is so adorable. I make foods, feeding her, bathe her and teaching her ABCs as well as counting numbers. I love spending time with her, playing games and reading bedtime stories.
    One of the main reasons why i loved to be an Au pair is that, I want to use my capabilities of being with children as well as sharing with them the culture, language and traditions from my home country. And I know, that on this cultural exchange, it will give me the best opportunity to help the family that i will be living in. Aside from that i want to experience Europe, discovering new things from different countries while enjoying and learning more things from it.
I am hoping that you will consider me to be your Au pair and be part of your family. And let me take this opportunity to help you in your everyday living like cooking delicious meals for your kids, teaching them with their homeworks, and do some light household chores. And I promise to take care of your children the way i take care my siblings and niece.