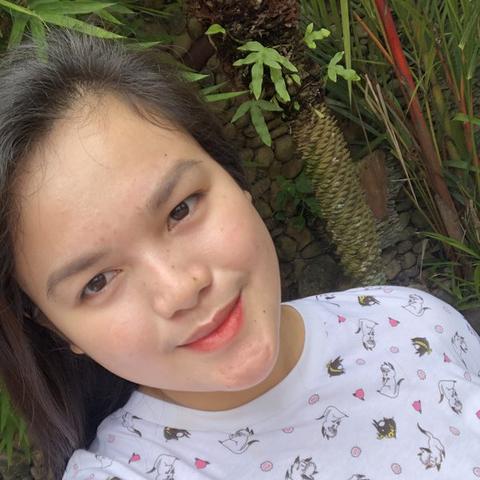 Dear Family,
I am Garnet you can call me"Ghai",and I am 25 y.o, Filipina,I am matured, highly-motivated,energetic, passionate,dedicated,responsible,and friendly young woman who is very much interested with a strong and deepest desire to be you family's Au pair.
I am good with kids ages 0-teenager.I love to spend time with them and play with them.Being the Middle child in the family I grew up taking care of my younger brother,my cousins and my 1 year old niece from the day she was born until now.Babysitting is not a problem to me.I am very fond and caring for children. I am also a Teacher Assistant in our town.You can trust me and assured with their safety and security while you're not at home.I would love to read books with them, play with them,teach or tutor them just like I do with my niece and students.I will be their BIG SISTER and love them.
I would love and very interested to do household chores and be your extra hand at home.I will help you with laundry, wash dishes,iron clothes, tidying,run some errands like grocery shopping, etc.I also love to cook and I am very excited to cook for your family and introduce you to some Filipino dishes I knew.Having me will give you a stress-free and balance life.More time to spend with kids,hang out with friend,do the things you love or even have a lovely couple date.
I would love to stay and live with you and become part of your family.I am fun to be with and living with me is easy.I will follow and respect your house rules.I am flexible and energetic so I could help you anytime you need my Praying you will like me.I am always available for interview.I had plenty of things to say to you and believe you too had lots of questions for me.I am very interested to set some video call interviews so that we can get to know each other more. would love to talk to you more about the task you will be assigning to me and your expectations to me as your Au pair.Hope to meet you soon guys. Praying you will notice me
Love,
Garnet