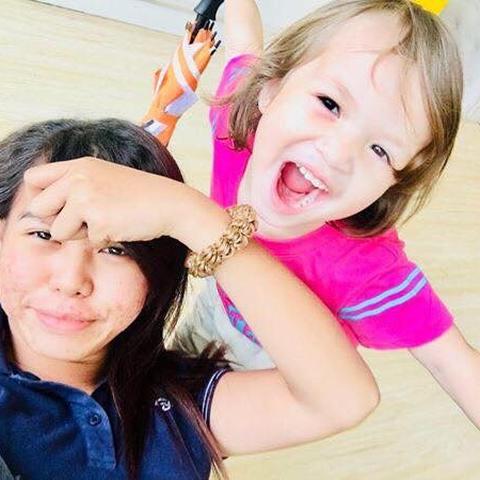 Hi, Good day from the Philippines!
I am Catherine, a 25 yr old au pair who wants to enrich her culture with an exciting European experience. I would love to be part of an active family who values respect, loyalty, and integrity.
I love to be around kids aside from because they are very cute but also because I want to be part of their life. Im always trying to breathe and make rational decisions before taking actions. I am a graduate of Bachelor of Science in Business Administration major in Marketing Management.I am fluent in speaking English. I am open-minded, honest, loyal, flexible, energetic, reliable, obedient, positive, sweet and caring person. I love hiking, climbing mountains and going to the beach on my free time. In fact I already climbed the Philippines highest mountain. I would love to take your kids to and fetch them from school/daycare. I can also do household chores and maintain organization of the house such as but not limited to vacuuming, tidy the rooms, dishwashing, laundry for you to have more time to rest upon coming home from work. You will not have problems with me around the house as I am open to cultural diversity, I know how to cook and willing to learn new dishes. I drink wine occasionally. In terms of my schedule, I am pretty flexible with spontaneous babysitting during weekends. I believe we can always talk about things whenever there is any concern that might arise. I love animals as well! We have had dogs, cats, rabbits and birds in the family since I was a kid, and it has always felt nice to come home to a pet who is super excited to see you and to play with you. I am excited to start my Au pair journey with your family. I know that you will invest a lot in having a non-eu Au pair. Please know that I can assure you that I will do the best of my capabilities to be worth chosen and make sure you won't regret for having me as your Au pair.