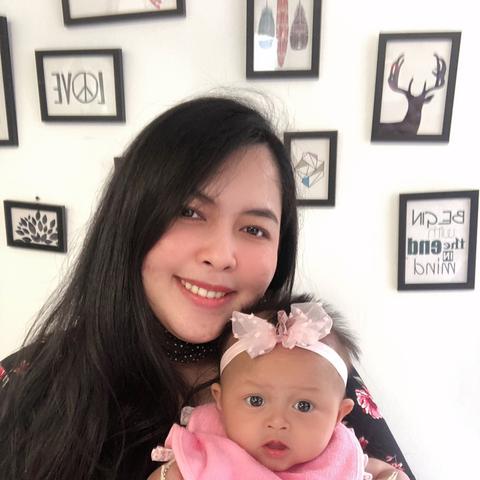 Dear future Host family
***Currently in Thailand***
Thank you for giving me the opportunity to introduce myself. My name is Thanaporn K. You can call me Eve, which is the nickname my friends and family use. I'm a 27 years old woman living in Bangkok, the capital city of Thailand. I was previously working for a passenger service lead agent at Suvarnabhumi Airport for 4 years, before I got layoff due to Covid-19 virus pandemic situation. After that, I decided to follow up my dream to become an Au pair.
I would like to be an Au pair, because it is a great opportunity for me to learn new cultures and new languages, as well as meeting new people. I also enjoy spending time with children. When I am with them I always get cheerful thoughts and a positive energy.
I have childcare experience from Kids-D nursery (500-700hours)in Bankok. Here, the age of the children are between 8 month to 10 years. My daily rutine at the nursery was to take care of the children. This included Changing diapers, teaching them and helping them with schoolwork, cooking meals, take them for naps, play with them and bathe them before their parents came to pick them up. I really enjoyed this work and had a great time at the nursery.
I can cook Thai food very well and I am happy to cook for the family. I am also happy to learn and cook meals that are common in your country. When I have free time I enjoy listening to music, watch tv-series and reading books. I also like spending time on travelling with my family or my friends, and have visited a lot of places in Thailand.
Thank you for reading my letter. I hope you will enjoy getting to know me more. I'm look forward to see you soon. Please kindly give me a chance to be a part of your family.
Sincerely yours
Eve