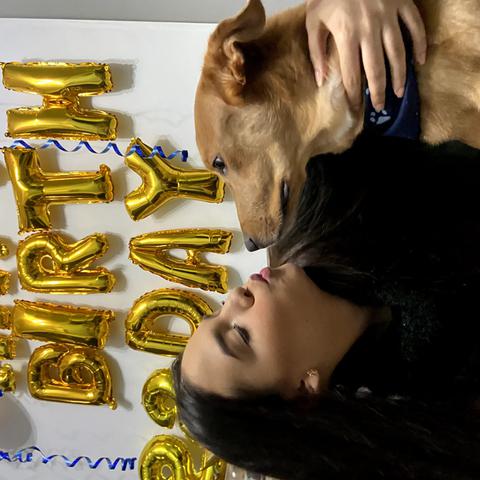 Dear Host Family, Hi! My name is Fiorella. I am an italo-Colombian 22 years old, born and raised in Barranquilla, Colombia (I put Chile as my current adress since Colombia was not listed). Considering I also have Italian heritage, I got my nationality and visa, therefore, I'm also an EU citizen.
First of all, let's talk a bit about me: I am someone who commits fully to their responsibilities, that sticks strongly to the rules, and that's interested in providing quality time and experiences for children. This, for I know that childhood is the most beautiful moment in life. I recognize the importance of selfless care and the relevance of seeing the world like them. Hence, I'd do my best to do that, to make their days happier, to offer stability and fun times, and to let them see another corner of the world through me. Plus, I have good conversational English and Latino Spanish of course if you want to learn new words here and there.
Currently, I am a psychology student that will be graduating in December of this year. And, to summarize who I am, here's a list of what in general terms defines me: 1. Agreeable, pro-active; 2. Joyful, sort of funny (a bit clownish haha!); 3. My core values: respect and honesty. Now, what I do in my free time is... 1. Exercising; 2. Drawing and doing watercolor paintings/crafts; 3. Dancing!! My preferred social activity, and a bit more... (the key to the longevity of any relationship is to keep a bit of mystery up! (just kidding, I just didn't want to bore you))
Now, on a more serious note, my biggest expectation as an au pair, is that we can learn together through the principles of equality, mutual respect, and understanding. Everything else can be discussed.
Cheers!!!!!