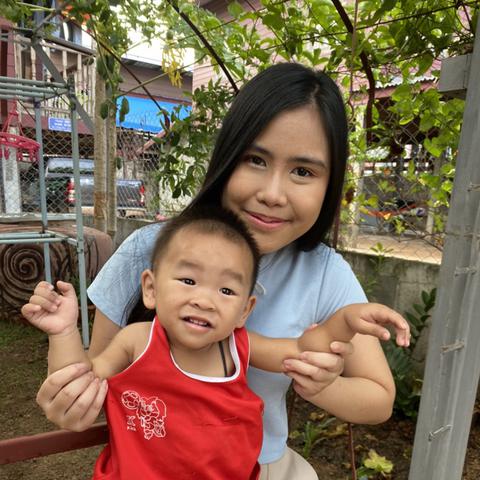 Dear host family,
First of all I would like to thank you for taking the time to know me, I'm really happy you visited my profile and I hope you will interested me!
My name is Natcha or just call Nut, 23 years old. I graduated with a bachelors degree in English Major.
I have 2 younger sisters, one is 9 and another is 13 years old. Because of I have sister and I have been helping my mom treats them since they are babies so I think that I will understand what children want and I believed that I can get along well with children. Basically, I am a positive person, caring person, calm, friendly, and reliable. While I experienced as a tutor for my part time job, I taught basic English for children 6-12 years old. After I graduated, I have been working as a babysitter of the child who are now 2 years 2 months, he is my neighbor's son, it is my full time job (Monday- Friday 8.00-16.30 or maybe 17.00). I have been working these job for 7 months. I can do housework and cook, also I can drive a car or ride a bike.( I have driving licenses ).
If I have the opportunity to be your au pair, I am sure that I can do my duties efficiently, I will love and take care your children as my sister or brother. In addition,I am really interested in your country, I hope I will have the opportunity to spending a wonderful time with your family in your country . Finally, I want to know about your family and I can start to work as soon as possible.
If you think I am the right fit for your family please feel free to reach out to me and you can talk for more information about me.I am looking forward to hear back form you and your family.
Warm wishes,