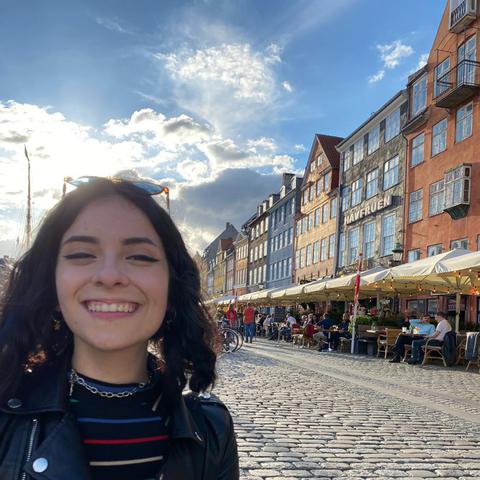 Dear host family,
Hello, I am Amanda. I am a brazilian 19 years old, who just came back home from a year abroad in asia.
As I am still young and I still haven't joined university, I believe this is the best time for me to be an au pair. I've always thought about being an au pair but I was still too young, then I went on exchange in Taiwan and coming back home I realized I want more experience. I was in Denmark last summer visiting, and I fell in love for the country. I wanted a deeper experience in Denmark and au pair is an amazing option, I would be able to work with what I love (children) and experience this amazing country. As for the future, after being an au pair, I pretend to join University in Portugal, or maybe somewhere else in Europe, who knows what the future holds right? I wanna be an english teacher and also go to fashion school.
My grandmother taught me how to cook, and I really like to do so, I cook for my mom almost everyday. During my free time I like to focus on learning something new towards art, I am passionate about art, and I've been trying to do my own. I also like to watch tv shows and classic movies, I like to read a lot and listen to music, I really love music. When it's nice and sunny I like to take a walk and enjoy the beautiful day. I really like winter tho. I miss a lot the feeling of being in another country, speaking a language that is not your mother tongue, learning something new everyday. Denmark really surprised me when I was there last summer. I hope I can be there again soon. I am opened to answer any further questions.
Much love,
Amanda