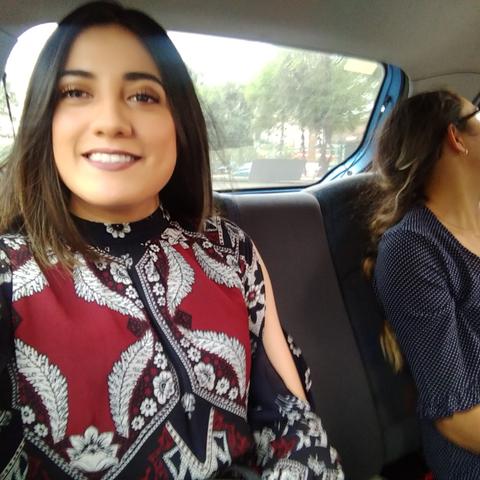 Dear Host Family.
Greetings from beautiful Mexico City. Now a happy and excited girl is writing.
If you are looking for a calm, loyal, independent and responsible girl to become your aupair, then YOU ARE IN THE RIGHT PROFILE!!
My name is Dani, and if you are wondering if I am capable of taking care of your kids, let me tell you that I love children and i have never had a car accident or a criminal record. I can help the children with homework, dress them, wash the dishes, make the beds and if you teach me step by step how to cook your favorite dishes, I can do it for you in the near future. I think it's important to say that young children seem to get along with me. But I love them all. (We can talk about the ages of your little ones and what their personalities are like).
I can play with the children and help in their daily routines without any problem. Take them and pick them up from school and if you have a sociable puppy I can also walk it.
I know how to respect your privacy, space and time and make you feel comfortable. I am very considerate in that regard. Don't worry, i am very aware of the Au Pair situation and the Host Family.
I like the field of science, I'm a dentist and i also worked in an Immunology Lab.
I was born in a very traditional Mexican family and i must add that Mexico is one of the richest countries worldwide in gastronomy, history and culture, so i can teach you any thing you want of my country.
Finally, I want you to know that the main reason why I want to go to your country as an Au Pair is because I am a recently graduated dentist, so this opportunity to travel would be a reward for me, and at the same time take advantage of it to improve my language skills and, of course, because I want to learn about your incredible culture so different from Mexican in exchange for helping you at home.
My future plans are to return to Mexico and start my own dental clinic but not before having many good memories of my host family and your country.
After all...
Best wishes forever!
Your Au Pair ~ Daniie ❤️