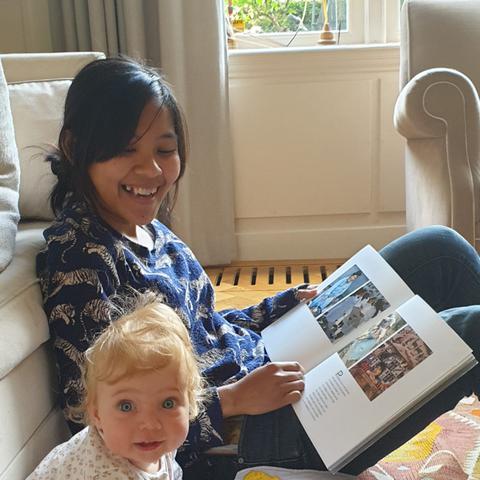 Dear Family,
My name is Benedicta, but you can call me Dita. I am 27 years old. I come from beautiful warm tropical country, Indonesia. Now currently living (as an aupair) in cold but amazing country, The Netherlands.
I was working as graphics designer for 4 years before I decided to become au pair. From my work you might be can guess what is my hobby. I love to do some creative stuff! Drawing, painting, and do some crafts. And my hobbies are something that children usually love to do in free time. And I also love to share my skill with the children when I was become volunteer in Sunday school. But I also love to do some outside activities. Usually on the weekend I go out for running. Its very refreshing my body when 1 week have to do many activities with the family.
I don't mind to bring the children to go out as well. It's very healthy for them to get some fresh air and feel the warm sun. And we can do something fun with them to play in the playground, farm, or exploring some places near home.
I have so many interest with children. For me being friends of the children is the key to teach them how to behave. When the children feels comfortable with us, they will easier to listening and follow all the good manners about life. That's how I educated the children. I am warm and positive person. More at all your children is my big priority for me :)
I also have another hobbies like visiting new places, cycling, and listening to the music. I love to watching local festival music or attraction. It's such amazing to know the character of the country by watching their artworks in music, festivals, or old historical buildings. That's how I exploring and enjoying the culture exchange program.
Don't forget about the foods! Food also can describe how the country is. I love to travel and enjoy the local foods. I can cooking as well. I always trying to make the best foods come from your kitchen :D
I hope I can help you and bring my positive vibes into your family also ;)