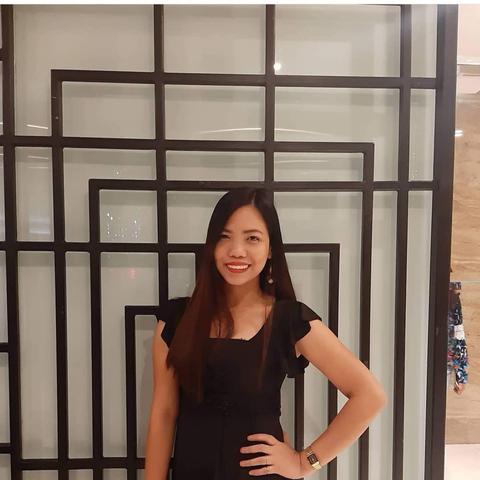 Dear Host Family,
I am already very excited about getting to know you. But, first of all, I would like to introduce myself to you.
My name is Yolanda . I am 26 years old and from the small city Tayug, Philippines. With my parents Damaso(62) and Edna(59), my brother Audie (32),and two sister Emily(29) and Annie(24). My eldest sister is already married to Ariel and have 1 baby girl Kiannah(2). We have got 2 dogs and lot of chicken and ducks. My father is a farmer and my mother is a housewife. Overall, we are a pretty large family. I have 23 cousins.
I would describe myself as a reliable and caring person, who tries to make the best out of every situation. I like spending time with my friends; they are – as well as my family – very important to me. Always trying to help, I'm always there for them if they need me.
In my free time, I like to listen to music, go shopping or dance. Biking with my cousins and nephew every weekend is my kind of exercise and bonding with them.
At the moment, I work as a office staff in IT Industry. I enjoy this work very much because I am able to bond with my officemate and client. For the past ten years, I took care of my cousin vaughn(5) I dropped him at the school and picked him during lunch when his parents is working. I also took care of my niece, when her mum was working. Through this time, I have found out how much fun it is to have children around, I can't imagine a life without them.
The reason why I want to go to the Denmark/Norway as an au pair is that I want to get to know the European way of life as well as different cultures. Most importantly, it would be a great chance to spend an entire year taking care of children. And of course, it would be great to learn another languange.
I hope we can develop a good relationship, working and living together as a family. I would be very happy to experience an eventful year with you and your kids. I am looking forward to talking to you.
Yours sincerely,
Yolanda