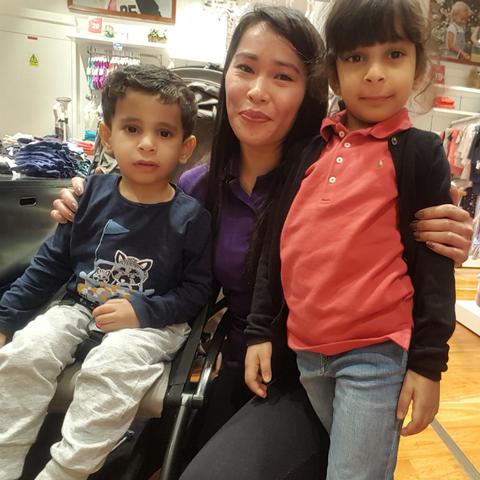 Dear Host Family,
I am already very excited about getting to know you. But, first of all, I would like to introduce myself to you.
My name is Keena, I am 28 years old, female, never been married, without any kids. I graduated with a BSBA-Management.
My family consists of my mother, father and my 8 siblings. I am the 5th child. I come from a pretty large family.
I would describe myself as a reliable and caring person, who tries to make the best out of every situation. I am trustworthy, loyal, and respectful of privacy. I am patient and kind with children and help them learn, thrive and be happy. In my free time, I like to cook, and sometimes going out with friends, or travel around and see things.
At the moment, I work as a Cashier here in United Arab Emirates. My duties are to handling cash transaction and doing customer service at the same time. I am here in UAE for 6 years now.
When I am off duty, I have a part-time job here in UAE. I am taking care of small children from different families. I am very close to them and I cherish the time I have spent with them. Help the children get dressed and ready for the day. Do the washing, and folding laundry, cleaning the house, the toilet and tidy up things, and toys etc. and whatever needs to be sorted in the house. Then I help out again when the children come home, with snacks, baths, schoolwork, playtime and other activities. I prepare/cook meals for the family. Washing the dishes.
The reason why I want to go to Europe as an au pair is that I want to get to know the European way of life as well as different cultures. Most importantly, it would be a great chance to spend an entire year helping the host family and taking care of host children. And of course, taking new responsibilities and learn more experiences.
I would be very happy to experience an eventful year with you and your children. I am looking forward to talking to you.
Thank you very much for your interest in my application.
Yours sincerely,
Keena