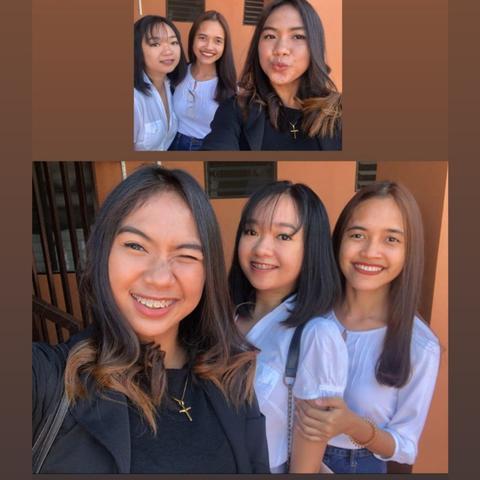 Dear future host family:
Hello, my name is Haifa Ella, turning 23 this coming October. I am from the beautiful island of Biliran, Philippines. I earned Bachelor's Degree in Applied Linguistics. I'm the eldest child so I have naturally developed a maternal and protective instinct with my younger brother as well as with my cousins, and I learned to be responsible at an early age. Growing up in the province make it easier for me to get used to taking care of kids and doing household chores.
I am simple, very open and curious person. I love travelling and learning new things. I've set foot in Singapore and have a thirst for exploring more. A wizard in the kitchen. Gordon Ramsey once told me that I was his idol... ok, maybe not, but I'm sure he'd love the flavor of my home-made Filipino dishes :)
During my college years, I volunteered for community service where I worked with young people and we did tutoring and feeding. It was very rewarding - children always bring out the best in people. They learn from us, but we learn more from them!
My family and my friends say that I am a very responsible and affectionate person. I consider myself kind, patient and easygoing. I'm proud to say that I am trustworthy and naturally calm.
I would love to have the opportunity to meet you and your children, know about your culture, your lifestyle, meet new people, and get to know more about your country.
I hope to hear from you soon! :)
Warmest regards,
Haifa