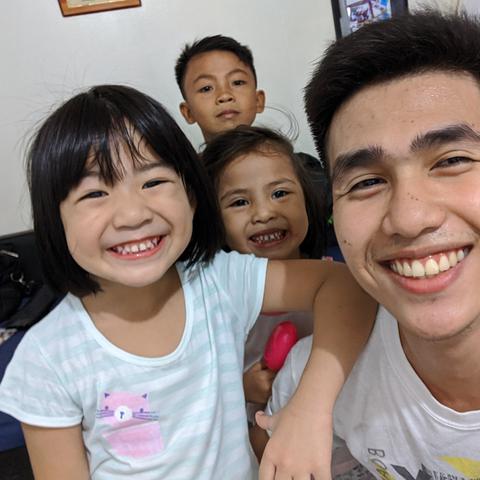 Good day future family,
My name is Mark Joseph , 21 years of age from Bacoor, Cavite, Philippines. I graduated from college last June 2018 with degree of Bachelor Science in Information Technology major in Networking. I started my first job also a week after my graduation. I'm currently working as an administrative staff in Parañaque City, Philippines going three(3) years this coming June 2020. I came from a broken family, we are four in the family. My mother, father, sister and me. My sister already had her family and living now in Cebu, PH. My father go home in our hometown and living also with his new family. I am living with my mother here in Cavite, PH.
I want to become an au pair to meet and explore more different cultures in our world. I want to know their languages cause I'm amazed with it. I want to learn more about their cultures at the same time I will explore also our Filipino culture to them.
I'm dedicated and passionate to my responsibilities and happy with what I'm doing. I'm a responsible person with a big and good heart. I can do household chores except cooking and I will assure you that its completely clean. I don't have any professional experience in taking care of kids but I have my cousin, niece and nephew that sometimes I am the one taking good care if them I love playing with the kids and telling stories to them.
This opportunity will help me to develop my in dependency, and to be more mature in the future, and I believe that this will help me build more skills and responsibilities as I'm growing older. I am available to serve and be with you right after this pandemic.
I'm excited to meet and see you soon my future Family. Godbless
Your future Au pair,
Mark