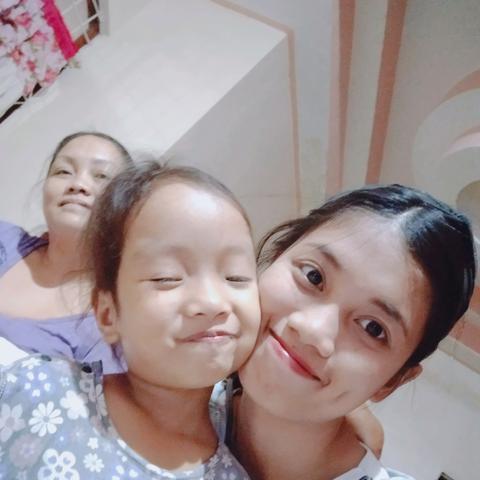 Dear Host Family,
Good day!
I am Krizzia Camille im 22 years old from the Philippines, I am searching for my first match loving Host Family from this country (Denmark, Norway, Finland, Iceland, Sweden,France,Netherlands and Belgium) who would welcome me as there next Aupair. Though I am still here in Philippines, I am willing to process right away my papers/documents after this Pandemic.
(ABOUT MYSELF)
I am a Filipina 22 years old
★I am the eldest daughter in the family, I have 3 siblings (20 y.o/17 y.o/ 5 y.o)
➡️I am very kind ,approachable, attentive, responsible, active, jolly, reliable, flexible, creative and honest person.
➡️I can cook light meals can do a light household chores and groceries
‍♀️I'm a positive dreamer. I love dancing , music and doing arts,craft arts,play badminton in my free time.
️I love watching dramas,novel and Movies. I can ride bicycle‍♂️
I love taking pictures, making cold deserts ,I am good at following recipes procedures
I am not a picky person, I am very open-minded when making decisions.
‍ I finished 2 year course of
Hotel Restaurant and Services last 2017,so I am capable of doing household chores and etc.
I took BSBA (major in Finance) course last year 2019 ,running 2nd year student this year (2020).
✍️I am proud to say that I am a working student and a hardworking person.
(MY EXPERIENCE IN CHILDCARE)
✔️ I discover my childcare since highschool, living with my siblings is my daily task everyday(back then they were still 11 y.o and 8 y.o) at the young age of 13 y.o
I manage to take care of them in our school days like I wake them up every morning, prepare there meals, drop them at schools, pick them up after school hours this are my routine every Weekdays. At Weekends I play along with them, watch a movie together, I help them with their homeworks and projects. And now I had a little sister she's 5 y.o, she loves me to play with her everytime.