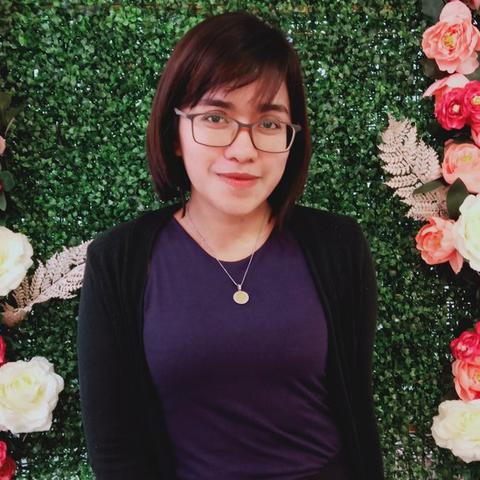 Dear Host Family,
First, I hope your family is safe from corona virus!
Hello, I am Babylyn , a 25 year-old Filipino. I'm a bachelor's degree holder in Psychology with a few years of experience in psychometrics and freelance writing.
I come from a family of four; me, my mother, my dad, and my younger brother.
My mom's Filipino and had been married to my Japanese (step)father since I was 5-years old. His strict yet reasonable upbringing, along with my mom's compassionate and mellow but authoritative discipline in the household molded me to become a very respectful individual. I was taught to be mindful of the people around me; to never put myself first, but also never last. I've always learned how to be considerate of other people's feelings.
During my internship in college, I was able to work firsthand with our children with special needs in a classroom setting; whose ages range from 4 to 13 years old. It was challenging yet fulfilling and fun. Our friends and I also had had a "Unity Over Kindness" project where we donated necessities and initiated a little party for our kids in the orphanage.
I am also a member of a NonGovernment Organization, nationally recognized group, Youth for Mental Health Coalition, where we mostly focus on providing mental health and wellness training and seminars mostly to our youths. We visit and get invited to schools and cater to our teenagers to tackle about their mental wellness.
When I'm not out in the sun, I do chores at home. I do the cooking, the dishes after, and also the laundry. I always want my nieces in the house because I love playing and feeding them after all my tasks.
I wanted to become an au pair because I'm certain of what I can do and help you with. And I do it not just for the sake of monetary compensation, but because I know this will make me happy. And that's what I'm about in my life. And I plan to pay the happiness forward and pass it on.