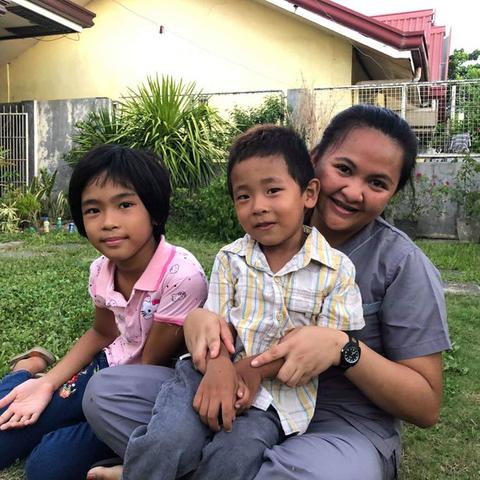 Dearest Host Family,
I studied Bachelor of Science in Respiratory Therapy. I like cooking Filipino food like adobo, sinigang, kare-kare, chicken curry, pinakbet and many more. I can also cook Italian dishes like spaghetti and carbonara. I can also bake lasagna, pizza and baked macaroni. I am trained in Basic Life Support, Advance Cardiac Life Support and Pediatric Advance Life Support. I am proficient in speaking English.
Since I was young, I am helping my parents in taking care of my younger siblings and doing house tasks.
Because of my love for kids and heart in helping a family who needs my help, I decided to become a house helper and nanny. I started working since July 1, 2015 until present time. The names and ages of my host kids are Ivy (8 years old girl) and Winlo (4 years old boy). My monthly salary is P10,000. My working hours are from 6am to 6pm. My day off is every Sunday. My duties and responsibilities are as follows: cleaning the whole house, sweeping the floor, vacuuming the carpet and furniture, cleaning the refrigerator, wiping the windows, cooking food, setting the table and cleaning it after eating, wash the dishes, doing the laundry, ironing and put the garbage in the trash can, assist the kids in eating, giving milk and vitamins, help them in brushing their teeth and taking them a shower, put their new clothes on or school uniform when it is school day, pack their lunch boxes and ready their school bag, deliver Winlo to kindergarten and Ivy to elementary school, pick them after school classes, help them in answering their assignment, tutor them English language and play with them, take care of two beautiful white cats named Princzae and Lourdes, give them cat food, water and clean their litter boxes.
The most important thing in my aupair journey is to let my host family experience the Filipino way of providing excellent service and passion in maintaining the cleanliness of a house and providing safe care to your kid/s.
Truly Yours,
Abigail