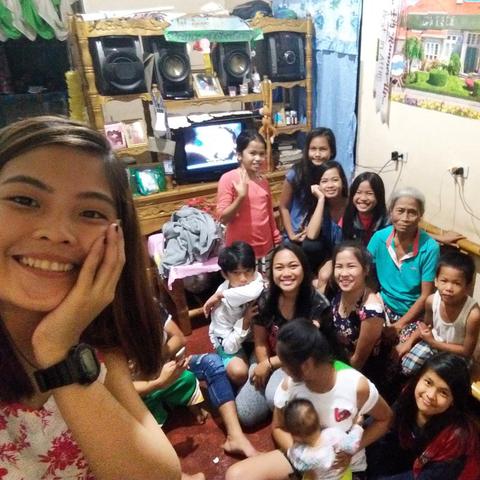 Dear host family,
I am already very excited about getting to know you. But, first of all, I would like to introduce myself to you.
My name is Marialyn . I am 21 years old and from the small city philippines. I am living in a house that is located in an area full of nature.  We have got two cats and 1 dog. who love to cuddle all day. My father works as a carpenter and my mother works as a housewife. actually, Im the eldest among 7 siblings
I would describe myself as a reliable and caring person, who tries to make the best out of every situation. I like spending time with my siblings; they are very important to me. Always trying to help, I'm always there for them if they need me.
In my free time, I like to listen to music, and help my mother in household chores. swimming is one of my favorite hobbies and I am also teaching my brother and sister.
At the moment, I work as a customer service agent in united airlines. delivering good services to all passengers who inquiring about the status of there flight being so patient at the time of delay, cancellation and etc. I enjoy this job very much, because I am able to bond with many of my customers. I also work as a waitress at town festivals and at a local restaurant.
The reason why I want to go to the Europe as an au pair is that I want to get to know the Europian way of life as well as different cultures. Most importantly, it would be a great chance to spend an entire year taking care of children. And of course, it would be great to improve my English skills as well.
I hope we can develop a good relationship, working and living together as a family. I would be very happy to experience an eventful year with you and your kids. I am looking forward to talking to you.
Yours sincerely,
Marialyn