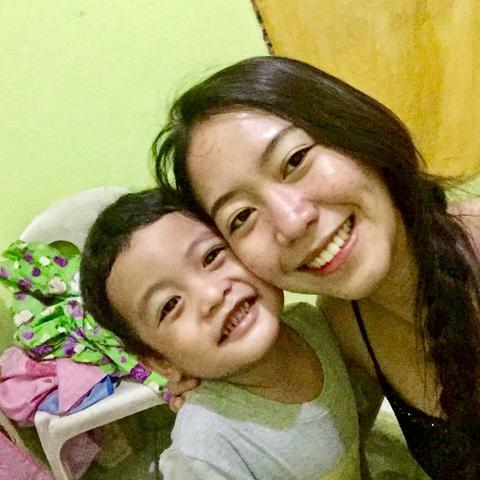 Dear host family,
My name is Maria Theresa , I am 23 years old and from the small city called Cagayan de Oro in the Philippines. I live With my parents, Javier and Criselda, and my siblings Mariecris, Marianne and Mikho,.
I am a kind, honest and patient. I love children, I admire their innocence and sweetness. I wanted to be an aupair because I really love to discover the culture of Norway well, not just in Norway but in Europe as well. When I was still studying in college we discussed how amazing the culture of Europe is and I really wanted to discover how amazing and beautiful it is.
As of now I am working as a Customer Service Representative in Fast Cargo, it is a logistics company.
I took up Bachelor of AB Mass Communication and graduated last 2018.. Sometimes I am watching my cousin's son, since we are living in the same house. If his father was not around I am the one who would take good care of him. I love him because he is very sweet and funny. I love children because they're genuine. I love how sweet and innocent they are. I love how they can make the oldpeople happy. I love teaching them good stuffs.
I hope we can develop a good relationship, working and living together as a family. I would be very happy to experience an eventful year with you and your kids. I am looking forward to talking to you.
Yours sincerely,
Maria Theresa